Visit my eBay Store by clicking on the link above.
This Website is best viewed with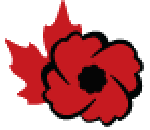 PLEASE NOTE: From Sat, Feb 11th to Fri, Mar 10th, 2017 we will be enjoying some rest & relaxation with family and friends and maybe do a little day traveling. The store WILL BE OPEN and you will be able to make purchases, however, we MAY NOT BE ABLE to answer emails or acknowledge your purchases until Fri, Mar 10th if internet access is limited. All sales paid for by 9am EST on Fri, Feb 10th WILL be mailed Fri, Feb 10th. All sales paid for by 9am EST on Fri, Mar 10th WILL be mailed Fri, Mar 10th. Sorry for the inconvenience and thank you all for your understanding, business, and interest. Best Regards, ~~~ Roman
Singer makes/made a large variety of sewing machines. Please navigate this section by selecting your Model Number from the buttons on the left.
Not sure what Singer Model you have?? Then get your machine and use my Singer Identification Template to see what model you have. My Identification Template works for most domestic Singers from the mid 1960's and earlier. If your model is not easily identified, or you are not sure you have the right model, just email me some pictures and the serial number and I will identify it for you.