Visit my eBay Store by clicking on the link above.
This Website is best viewed with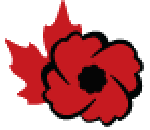 PLEASE NOTE: From Sat, Feb 11th to Fri, Mar 10th, 2017 we will be enjoying some rest & relaxation with family and friends and maybe do a little day traveling. The store WILL BE OPEN and you will be able to make purchases, however, we MAY NOT BE ABLE to answer emails or acknowledge your purchases until Fri, Mar 10th if internet access is limited. All sales paid for by 9am EST on Fri, Feb 10th WILL be mailed Fri, Feb 10th. All sales paid for by 9am EST on Fri, Mar 10th WILL be mailed Fri, Mar 10th. Sorry for the inconvenience and thank you all for your understanding, business, and interest. Best Regards, ~~~ Roman
Welcome to Sandman-Collectibles' famous high quality LASER printed REPRODUCTION Camera Manual Page. Please take the time to read the ordering information carefully so that your shopping experience is pleasurable and error free. The Manual Information FAQs link in the left navigation bar should answer all of your questions allowing you to make an informed purchase without any guess work. If you have any questions about any of the items for sale just click on the Email Icon at the bottom of all my Web Pages.
To purchase Manuals just add to your Shopping Cart and then use Checkout. You can View your cart at any time or anywhere on this website as it will always be at the TOP of the left navigation bar.
Please Note There are two buttons per item to adjust shipping costs to reflect the destination address. Manual prices are all listed beside the Add to Cart buttons. To see a larger Picture of the Graphic just click on the picture and use the back arrow of your browser to return to this page.
CLICK on the Manufacturer of your Camera in the left navigation menu to be taken a list of manuals available at this time OR do a Search by Make and/or Model number. (Search not available yet)